Watch the video of our owners John and Carol Firmage as they pick up their new BMW from the European Delivery Center the BMW Welt.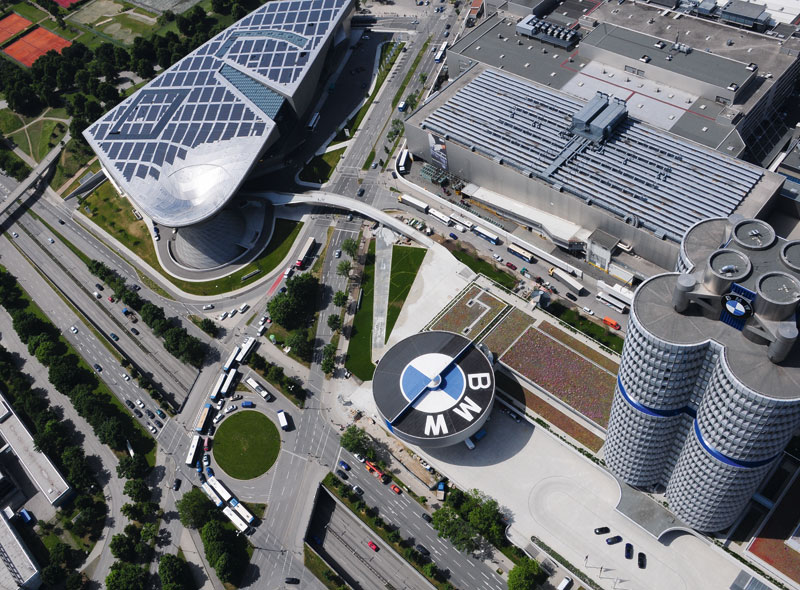 It's only fair to give your new BMW a taste of freedom before shipping it off to the land of speed limits.
Take delivery of your new BMW in Munich, Germany and christen it on some of the world's legendary roads - the very roads that defined its soul. The savings you realize by taking delivery in Europe just may pay for your trip.
Step 1 Visit BMW of Pleasant Grove to reserve your new BMW at least three months prior to your planned travel date. Your BMW will be made to order, so it is essential that the factory schedule it's production as soon as possible.
Step 2 Plan your trip.
* Add one of our optional Driving Adventures
* Take advantage of two-for-one cost savings from Lufthansa airlines
Step 3 Upon arriving in Germany, take a taxi to the BMW Delivery Center, which is approximately 45 minutes from the Munich Airport. Your vehicle will be ready for pickup on the delivery date you specified on your purchase order.
Step 4 Drive to the European drop-off site of your choosing and enjoy every twist and turn along the way. For your convenience, you can drop off your car on weekdays to any one of 20 locations in the following countries. Then take a taxi to the nearest airport, fly home, and reunite with your new BMW stateside.
* Austria
* Netherlands
* France
* Spain
* Germany
* Switzerland
* Italy
* England
European Delivery price includes:
* 14 days of free premium road insurance
* Tourist registration
* Factory preparation
* Inland European transportation from the designated drop-off point
* Marine insurance
* Customs duty and clearance
* U.S. port processing and accessory installation
* Wharfage and handling fees
For more details or if you have questions call us at 801-443-2000